Swarawski Stones Collection
Swarovski is one of the most popular names in the world of Jewellery, especially Fashion Jewellery. Luxurious, precious and high-quality are some of the words associated with Swarovski Jewellery. So, what is so unique about this crystal that makes it so popular among the women who adore jewellery?
Here are a few things you didn't know about Swarovski.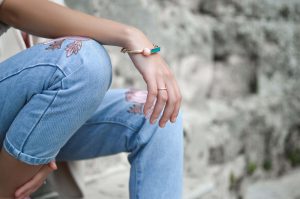 1. what's Swarovski Crystal
Swarovski crystals are literally not crystals. they're a man-made sort of glass created with a patented process. the method and therefore the exact raw materials used has remained a corporation secret.
Crystal nerds will only be ready to spot the difference on sight between a diamond and Swarovski crystal as Swarovski features a higher refraction index than true crystal, closer to a diamond.
2. Why is Swarovski costlier than glass?
the min quetion is that if Swarovski is sort of a glass, then why is it so expensive?
Well, this is often due to the assembly process and precision required in creating a Swarovski crystal. Swarovski uses only the best or bestest materials, superior production, cutting and polishing to fashion faceted glass . consistent with Swarovski, "Cutting hard materials like crystal and gems, in such how that they need 100 identical facets in several directions, may be a very complicated task; each direction of the reflected light must first be calculated by computer, then this has got to be simulated in 3D, optimized and eventually converted into control programs for complex machinery."
3. What are Swarovski Elements?
Swarovski Elements is that the name for precision break away Swarovski made up of a mixture of quartz, sand and minerals. they're employed by the style , Jewelry, and accessories industries. The "Swarovski Crystals" brand officially replaced the "Swarovski Elements" name in September 2013 to concentrate all marketing activities into one main street brand.
4. the way to look after a Swarovski crystal jewellery?
Swarovski Crystal Jewellery is ok and delicate and will be treated an equivalent as fine jewellery. the maximum amount as you'll avoid interaction the crystals to water, chemicals, or harsh treatment from work or sports. Wipe off jewellery with a humid cloth and let it dry completely before storing. These aren't daily worn jewellery and adequate care must be taken to guard these from direct contact chemically like perfume, hairspray etc. Remove the Swarovski crystal jewellery before going swimming or bath. If possible keep the jewellery in its original box or an airtight box. Avoid exposing the crystals to water, chemicals, or harsh treatment from work or sports the maximum amount you can.